Meet Jerry the Bear
A comforting companion for children with type 1 diabetes
Jerry makes learning fun!
Kids take care of Jerry by feeding him a healthy diet and keeping his blood sugar level in a good range by counting carbs and matching insulin doses.
When Jerry's blood sugar level goes high or low, Jerry speaks his symptoms, encouraging kids to recognize how they feel!
INCLUDED ACCESSORIES
+ Backpack
+ 10 food cards
+ Insulin pen
+ Micro-USB cord
FEATURES
+ 21 interactive storybooks
+ 6 injection sites and 4 tickle spots
+ Easy to clean asthma friendly fabric
+ Lithium-ion rechargeable battery
Our bears are assembled with love in Phoenix, AZ.
Jerry is currently only available in the U.S.A. and backordered. Will ship in 2-3 weeks.
ENGAGEMENT
Diabetes management takes a village. Use Jerry to help explain treatments to aunts, uncles, grandparents, classmates, friends, and even teachers!
EDUCATION
Jerry helps children gain hands-on skills to help them move toward mastering how to count carbs, monitor their blood sugar levels, and dose insulin.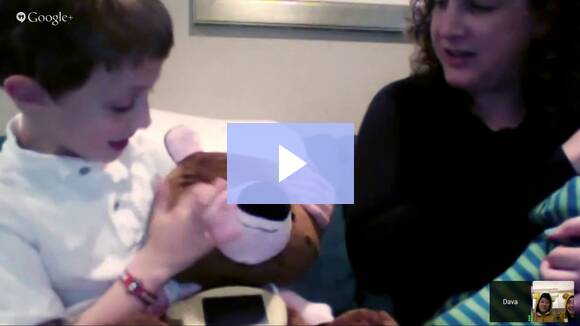 SUPPORT
With Jerry's simulated diabetes, kids aren't alone. Caring for others can be therapeutic, so help your child take care of Jerry and feel empowered!
Meet Jerry's family
Our team is extremely passionate about this problem because it strikes close to home. Here are some of our stories
Address:
60 Valley Street #105
Providence, RI 02909
Copyright © 2014 Sproutel Inc.